Updated: 01/25/01
Excel Mill/Drill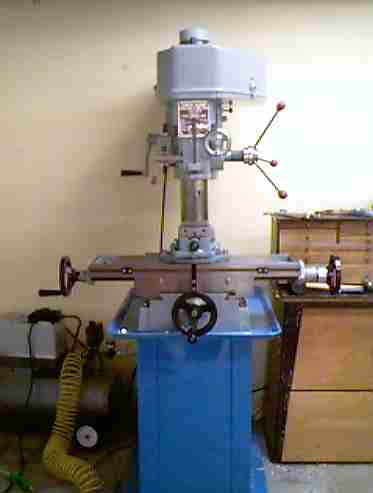 I'm still looking for a smaller, vintage American mill. But I needed something in the mean time so I acquired this mill/drill. This is an Excell EC-30B mill/drill after I completely rebuilt it. It is probably similar to the Rong Fu RF30 mill/drill that is still available. I believe that this Excell mill/drill was built in the late 1970's. I purchased a Rong Fu stand and except for the location of the mounting holes, it was an easy fit. It is a capable machine for small milling jobs.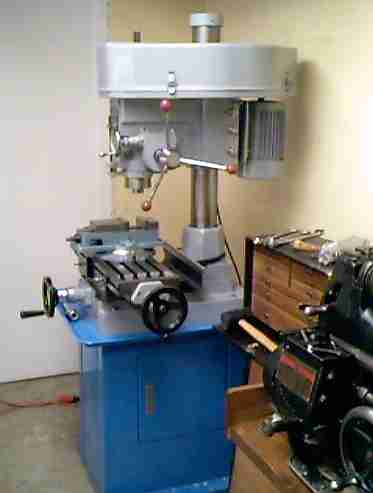 Excell EC-30B Specifications

Country of Origin
Taiwan
Date of Manufacture
1979
Motor
2hp, 120/240vac, 60hz, 1 phase
Column Diameter
4"
Spindle Taper
R8
Table Size
28-3/4" x 8-1/2"
Table Travel
16-3/4" x 6-1/2"
Quill Travel
4-5/8"
Head Travel
0" to 16-1/2"
The table dials read in .001" increments with .125"/revolution. The quill down feed reads in .001" with .090"/revolution. The head does lose center when it is moved up and down but there is over 4" of quill travel with the head locked in position.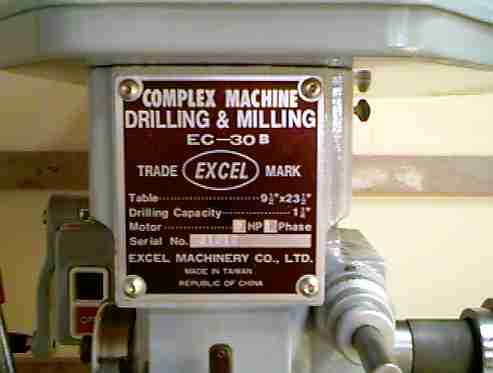 Most of the non-critical hardware was replaced with stainless items. I was not able to obtain any information on Excel Machinery Company, LTD which pertained to this mill/drill. They could have been just one of a number of companies the sold the same machine under their own label.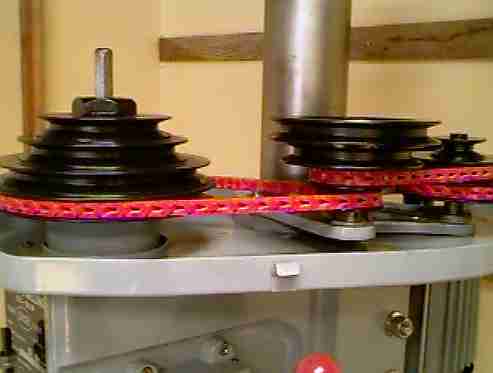 I replaced the standard v-belts with Power Twist v-belts. These belts run smooth but the best part is that they can be disassembled and links added or removed to create any length. They are ideal for machines that would otherwise require disassembly to replace the belt.
Unlike the one or two stage setups on newer machines, this machine uses three reduction stages and three belts. The resulting speed combinations are somewhat confusing and inconvenient to change. This machine could benefit from a variable speed DC drive or VF AC drive to make speed changing easier. That will be a future project of mine.
| Design Pacifica |